Good morning everyone! I hope you're all doing well. Let's just say I'm having a rough morning so I decided to spend the day working. So that's what I'm doing.
Today I'm going to be talking about the read and watching goals that I have for October. This is going to be the books I want to read, tv shows I want to read, webtoons I want to read, movies I want to watch, and kdramas I want to watch.
There's going to be a lot to talk about, so let's just get right into it. I will be posting my TBR on YouTube on Friday so keep an eye out then if you would like to see a bit more about these books.
Because I go more in depth with these books in my tbr video, let's start with books.
These will be going for different readathons and such, but I'm not going to be talking about the challenges or anything. The video goes over my TBR for Sbooktober, but I'm also joining into the Rocky Horror Readathon and I'm doing a mini readathon with a couple friends where we will be reading manga for the week.
So I'm not going to be talking about the manga that I plan on reading and I'll be doing a video for the Rocky Horror Readathon TBR. For the manga, I'll just be using a random number generator to decide what manga I want to read between the books I have on my shelves and some that I found on Libby or Hoopla that I wanted to read. If you'd like me to share all of those titles with you, I can do that. Let me know in the comments if you'd like to see that.
As always, purchase links for these books are through Bookshop and my local bookstore Golden Bee Bookshop. So please support my local bookstore by using the links I provide. I don't receive anything, but it helps out one of the only bookstores in my area.
All photos that are not just the photo cover are my own. Each are linked to the photo on my Instagram if it's posted. If I haven't posted it yet, it'll just be linked to my Instagram profile. Make sure to follow me there!
Anyway, let's get into these books.
I got a copy of this manga to read and review before its release from VizMedia and Netgalley.
I can't wait to read this bad boy. I am not caught up currently on the series because of my dang slump, but I do have faith that I'll be able to finish this series before the release of this volume on October 6th. Make sure you get your hands on this series because it's amazing.
The preorder link is through Amazon, but I would recommend checking with your local bookstores and see if you can preorder it through them first.
A Torch Against the Night by Sabaa Tahir will be an audiobook listen for me. I have it on hold at the library and once I get it (in a week or so), I'll start it and get through it as quickly as I can. I need to know what happens in this story. I'm so into it and my brother started An Ember in the Ashes so I need to make sure I stay ahead of him. Sibling rivalry and such.
Always and Forever, Lara Jean by Jenny Han will be the book that helps me to finish a series which will be going toward the yearly challenge I set to finish 10 series, 5 of which I'd started before 2020. This one I started in 2019 and I'll be glad to have finished it this year. It'll be the first one to count for that challenge this year, though, and that's not good.
I've been putting The Sun is Also a Star by Nicola Yoon on like every TBR for the past few years. And if I haven't been actually putting it on there, it's been on my mind. So someone tell me why I haven't read it yet. I'm hoping that I'll be able to prioritize this book this month.
Not only am I excited for this book, it's going to count for a couple yearly challenges. It's going to count toward my 20 for 2020 since it was on that list, reading 10 author's complete works, 50 books on my TBR before 2020, and a challenge in the Linz the Bookworm 2020 Reading Challenge. So this one is definitely one I need to get done.
Spellbook of the Lost and Found by Moïra Fowley-Doyle is a book that I've been anticipating for a while now. I'm so glad I got it before spooky season so I can read it now. This one will be going toward the Linz the Bookworm Reading Challenge.
I got this comic in an Owlcrate a while ago and have been saving it for this time. I cannot wait to get this one read. It's about a world where magical power is related to the length of your hair. The longer your hair, the stronger you are. But if you're hair is too long, then you're taken out. And as someone who has always had long hair and will always have long hair (as of right now), I am so interested in this.
I'm going to be doing a very low key group read of this graphic novel on my Discord. We will be reading it and discussing it. I don't have any set dates, just in the month of October. I hope to do another buddy read in November, but we'll discuss that in the Discord.
You can join the Discord by clicking here.
I started House of Salt and Sorrows by Erin A. Craig way back last October, but I never ended up finishing it. So I would definitely like to finish the audiobook this October.
Another series that I need to get done! Wildcard by Marie Lu is going to finish off the duology that I started earlier this year!
I started A Song of Wraiths and Ruin by Roseanne A. Brown shortly after it came out, but I was in the midst of a really bad reading slump so I didn't end up making it very far. So I definitely want to finish this one up sooner rather than later.
The Whisper Man by Alex North was on my September TBR and I just didn't end up getting to it. Not surprising, but it is one that I would like to give a chance. I'm more nervous going into this one than I was before, though, because I didn't hear great things about Alex North's other book, The Shadows, and I wasn't really into The Chestnut Man by Søren Sveistrup. Not that I think those two are going to be similar in a way that will ruin this one for me, but that was the last thriller/detective novel that I read and this one is another detective lead story.
First, it's funny that I chose this photo for Perfectly Messy by Lizzy Charles. In it, I had my nails professionally done (this was over a year ago) and I have been talking to a couple friends about how much I miss having my nails done. It's just funny to me.
But I've been saying that I'm going to read this book for so long now that I just need to sit down and do it. It's not that I wasn't enjoying it, because I definitely was. I think it's mainly because it's the second to last book that I have from Lizzy Charles before I'm completely caught up and no matter how much I say I want to be caught up, I'm going to be sad when there's no more!
This is the second and final book in this duology so it'll be another series off my TBR.
There are a couple ARCs that I requested from Entangled Publishing, but I don't know if I'll be approved for them. If I am, I hope to do reviews for them on here and even if I don't, there will be reviews on my Instagram.
---
Now let's talk about the tv shows I plan on watching!
I have a lot of watching plans this month, but I don't think anyone is surprised.
I really need to finish watching Lucifer. I have about 5 episodes left of season 4 and then the 8 for season 5. So I should have no issue being able to finish this one early on in October.
Record of Youth is a K-drama that's currently airing twice a week on Netflix. I am a couple episodes behind currently, but I do plan on catching up and then continuing to watch them as they come out.
I've been putting off finishing the My Hero Academia anime until I finish the manga. So since I'll be finishing the manga, I can catch up on the show. I currently have 9 episodes to watch. I'll probably watch theme during the week that I'll be reading a lot of manga.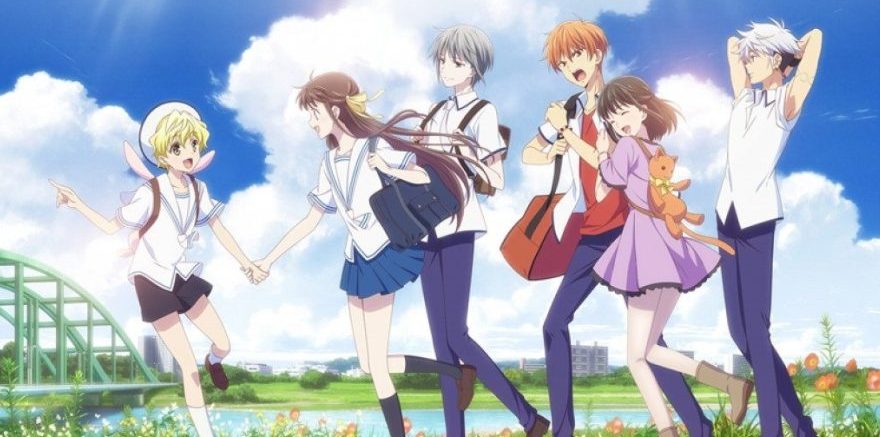 Speaking of anime, I'm also going to finally sit down and watch season 2 of Fruits Basket. I'm not too sure if they have released the dub yet, though. I know it was put on hold because of COVID, so I'm not too sure if it's been released yet. I've been putting it off because of that, but I heard in passing about a season 3 and I really need more Fruits Basket right now so that'll be happening. Probably another watch during the manga week.
I'm actually get more and more excited to watch Salem the more I talk about it. I want to do a watch party/watchalong of this show on Hulu so make sure to join my Discord if you'd like to join in with that. If I get enough people to join in, then we can watch it together!
I'm not sure how much of it we will watch or how quickly, but we'll figure it out based on who plans on joining in.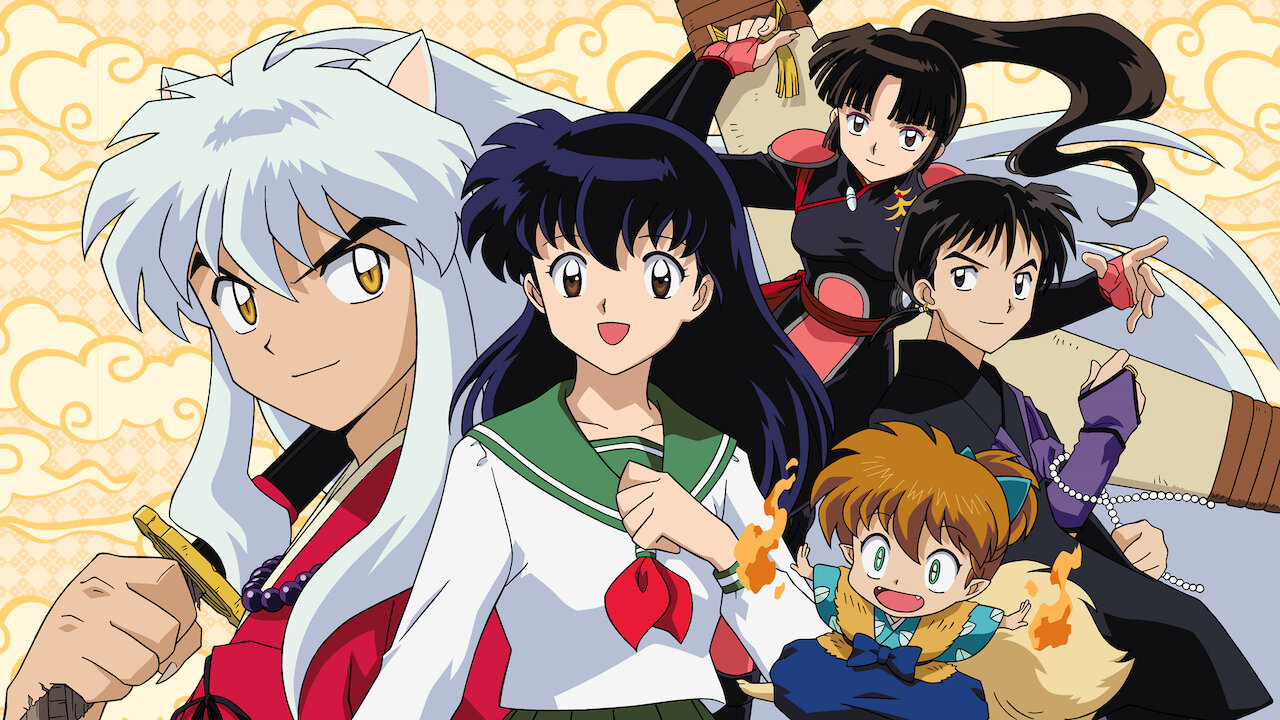 I warned you all, there were a lot of plans. But that being said, I only plan to watch the first season of Inuyasha. Not all 7 and then Final Act. Nope nope nope. Not yet. That'll be a plan for next month… Maybe.
With the upcoming release of the "sequel" series to this show following Inuyasha and Sesshomaru's children, I'm really interested in rewatching it so I can watch that. Let me know, again, if you would like to join me! It's on Hulu and we can watch party it!
---
Now let's briefly talk about the two movies I want to see.
I really need to sit down and watch this movie. There are so many things about this government and laws that I don't know about. I need to change that. And the movie 13th is where I will be starting. If you have any other resource recommendations, let me know. I want to expand my knowledge about the justice system and politics. Knowing nothing has gotten me nowhere and I need to make a change.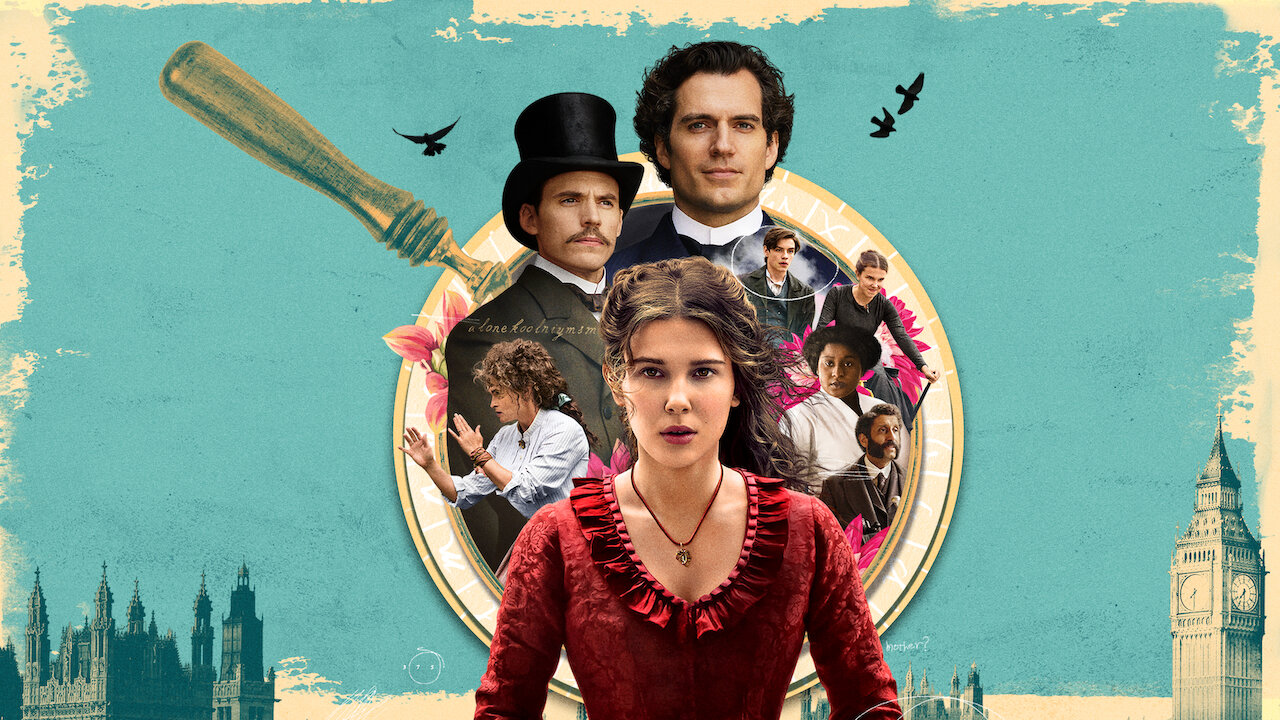 This minute I saw the trailer for Elona Holmes, I knew I wanted to give it a chance. While I can't say I will love it, I want to give it a shot.
---
And that's really going to be it for this one. I'm going to head off and play some Animal Crossing. Try to catch some last minute fish before they're gone.
But thank you all so much for joining me. I hope you all enjoyed. Let me know in the comments your plans for October. If you want to join me in reading or watching any of these, let me know and we can do that!
I'll see you all very soon. Have a wonderful day and Happy Spooky Season!